Featured product
Oatmeal Rose Clay Bar
Sale price

$15.20

Regular price
Adding product to your cart
this bar is very cleansing and moisturizing to help with dry, oily, or sensitive skin. 
helps to prevent breakouts and reduce acne.
anti-inflammatory and anti-bacterial properties.
helps with skin repair and infections.
great for dark spots, uneven skin tone, hyperpigmentation and more.
targets dead skin cells.
handmade with oatmeal, rose clay, coconut oil, safflower oil & more. this product DOES NOT contain fragrance. external use ONLY.
HOW TO USE:
Lather well into the skin.
Rinse off thoroughly and pat dry skin.
Follow up with a light moisturizer if needed.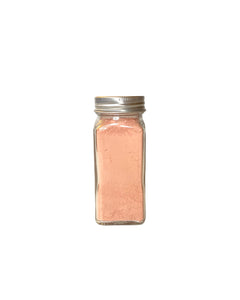 Featured product
Rose Beauty Face Mask
Sale price

$21.50

Regular price
Adding product to your cart
this 100% natural face mask is used to hydrate and rejuvenate sensitive, acne-prone skin.
balances sebum production
gently exfoliates skin
absorbs toxins/impurities from pores
soothes inflammation and reduces irritation
aids in repairing damaged skin
for EXTERNAL use only. recommended for dry, sensitive skin types.
HOW TO USE:
Wet skin and apply a fair amount to desired area or mix powder with water in a container/bowl and apply to skin.
Let it sit for 5-10 minutes.
Rinse off well then follow up with a gentle cleanser.
Pat skin dry and apply oil/serum to keep skin moisturized and soft.
Use mask at least twice a week for the best results.
Featured product
Peppermint Yoni Bar
Sale price

$15.20

Regular price
Adding product to your cart
this bar is handcrafted with all natural ingredients to clean and rejuvenate the skin, especially the vaginal area..
antiseptic & antibacterial properties to naturally clean pores.
good for all skin types. (oily, dry, combination)
controls oil production on skin.
balances your pH.
gently removes vaginal odor.
external use only. DO NOT insert into vaginal opening. if you have sensitive skin, do a patch test to see how your skin reacts to this product. if you are pregnant, please consult with your doctor before using this product as it contains peppermint and other essential oils***
this bar can come in a variety of colors.

HOW TO USE:
Rinse vaginal area with warm water.
Lather well and wash the labia and clitoris
Rinse and leave no soap residue.
Pat dry.
Featured product
Rose Beauty Body Wash
Sale price

$26.00

Regular price
Adding product to your cart
this product is an all natural liquid cleanser that helps feed moisture and nutrients back into your skin.
improves skin complexion 
removes unwanted oils and dirt from pores
naturally exfoliates to target dead skin cells
promotes collagen and elastin production 
for EXTERNAL use only.
handmade with coconut oil, rose clay, rosemary, Vitamin E and more.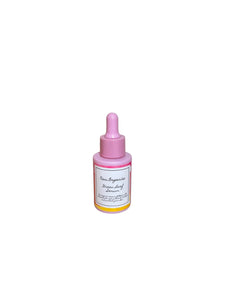 Featured product
Green Leaf Serum
Sale price

$12.50

Regular price
Adding product to your cart
this organic blend is filled antioxidants and nutrients to help your skin and boost your overall skin health.
antiviral, antifungal and antibacterial properties.
helps to rejuvenate dull or dry skin.
includes minerals such as Vitamin A and C.
speeds up skin healing process and reduces irritation.
promotes a youthful glow.
for EXTERNAL use only. handmade with Vitamin C and moringa.
HOW TO USE:
Clean desired area well.
Apply 4-5 drops of serum.
Massage well into skin as this oil will absorb quickly.
Featured product
Exfoliating Gloves
Sale price

$7.10

Regular price
Adding product to your cart
these pair of exfoliating gloves are made to remove dead skin cells, oils and dirt from the top layer of your skin.
shrinks your pore size.
eliminates dead skin cells.
unclogs the pores of trapped oils and dirt that may cause acne or other skin conditions.
reduces wrinkles.
PLEASE READ:
each order comes with a pair of two. the gloves are made out of nylon material - suitable for the arms, legs, chest and back area. AVOID applying too much pressure or being too abrasive with the skin on your face and body as this may cause unnecessary hurt, inflammation, irritation, burns or make your skin more prone to sensitivity. be gentle while using these gloves as the material itself will mostly do the job for you.
due to build up of dead skin cells lingering on surface, replace gloves every 3 to 4 weeks.
Use left/right arrows to navigate the slideshow or swipe left/right if using a mobile device